Treasurer's Report: $3402.51 balance in the treasury.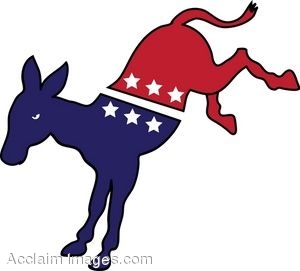 Decisions:
1. Campaign Finance
a. After thoughtful discussion, the PDC passed the following resolution:
The People's Democratic Club will not endorse candidates for Santa Cruz City Council who do not agree to the voluntary campaign expenditures ordinance which establishes a limit of $325.00 per contribution and $26,640.65 overall. Agreeing to this limit in no way guarantees endorsement by the PDC.
b. It was agreed that PDC will continue to support Micah Posner's drive to create effective limits on the amount of money spent on elections in the City of Santa Cruz as was determined at the 2013 retreat. (see www.pdclub.org for M…

This morning 20 picketers were arrested at UCSC - for story: http://www.santacruzsentinel.com/santacruz/ci_25476456/twenty-arrested-at-ucsc-during-teaching-assistant-strike?source=rss

Join UCSC Graduates on the picket line!

The statewide union for Graduate Student Workers, UAW Local 2865, has voted for a two-day strike to call for an end to UC intimidation of members and refusal to bargain over class size.
On day one of the strike, UCSC and several other UC campuses will be striking over unfair labor practices that particularly impact their members. On day two of the strike, members will join together from all campuses, calling for a statewide strike to protest numerous Unfair Labor Practices (ULPs).
UCSC will strike for 2 days - April 2-3.

Pickets are pla…
1) Follow-up items to March General Meeting
a)

Tabling:

Brian and Nancy are setting up a schedule of tabling at events where large numbers of people can be reached.

They'll ask the Progressive Network to participate by opening their events to a PDC table and by providing volunteers to help staff the table and material for distribution.
b)

Sheriff's race endorsement:

Ron reported that the ACLU welcomes our co-sponsoring an event they're organizing to interview the three candidates.

Bill Malone will work on the committee to help organize the event and he and Joyce will organize the process for PDC endorsement.

We will donate $50 toward the event and prepare questions for the c…
Use rich text editor Multiple item entry (Return separates items)