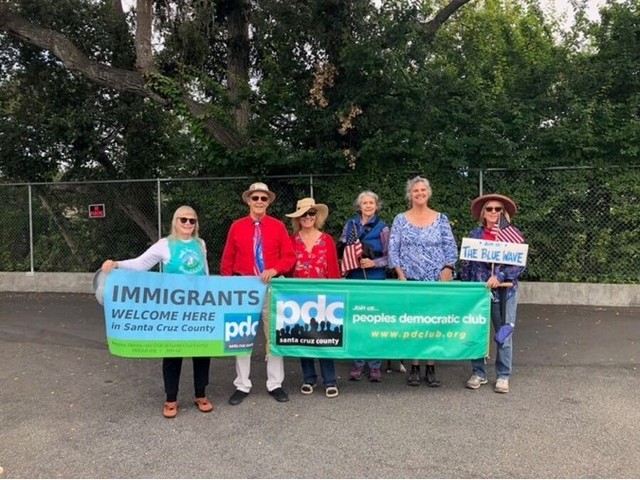 On the 4th of July, PDC showed spirit and dedication by participating with the local Democrats. The crowd was lovely and cheered for us. Pictured here from left: Judy Geer, PDC president Brian Murtha, Sandra Nichols, Gail Jack, Denise Elerick and Ellen Murtha. What great banners and smiles we have!
Sponsored by the Santa Cruz Democratic Central Committee

Who will replace Jerry Brown? The big race of 2018 in California will be for governor. Santa Cruz Dems already had a chance to meet candidate John Chiang at a very well attended meeting last month. Now three more strong candidates are on their way to town, so you can decide who to vote for in the primary on June 5.

Gavin Newsom
?lieutenant governor for the past eight years and former Mayor of San Francisco ? will hold a meet and greet on

Saturday, December 9

at 11:30am in the Police Community Room, 155 Center St. Santa Cruz. Come find out how his campaign is going and how to get involved.

RSVP here.
Antonio Villaraigosa
? former mayor of Los Angeles and former Speaker of the …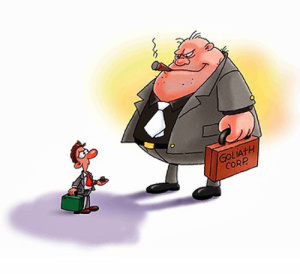 Winner of the Richmond Battle with Big-Oil

Featured speaker will be Gayle McLaughlin, current Councilmember and former Mayor of Richmond, CA who led the successful campaign to get the town's Chevron refinery to contribute to civic benefits and has championed many other progressive initiatives. The Nation called her fearless.

Her goals for lieutenant governor are "putting people first, organizing corporate-free local groups throughout the state, and giving the voters the choice of a corporate-free candidate" according to an article in the East Bay Times.

Tue Sep 12, 6pm
Live Oak Grange
1900 17th Ave, Santa Cruz.
Use rich text editor Multiple item entry (Return separates items)