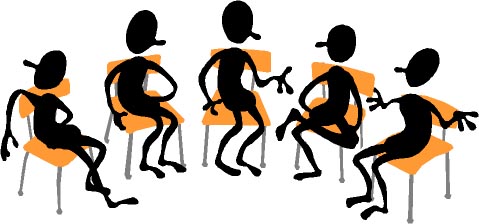 November 15, 2017

Number attending 30
1. Conversation with Santa Cruz Police Chief Andy Mills
Chief Mills said that he believes in policing from the community prospective; wants to work with the community to solve our problems.
He is working with homeless advocates to find a day shelter where the homeless can store their belongings and receive medical and social services.
He does not intend to co-operate with ICE or have any one from the Feds embedded in the police department.

The Police Department is instituting

U-Visas, which protect crime victims

who come forward to testify about a crime from deportation.

[www.pdclub.org/blog:pdclub/article/id/3910031]
Chief Mills stated that the Department will use Bearcat only for protection of police when need for safety.

The S.C. Police will not arrest people for sleeping in the park.
Chief Mills does not believe in "dynamic breeching" in case of large drug bust.

Rather it would be better to surround the house and wait to talk the people out.
2.

Working America campaign to Flip the House.
They have 9 bilingual staff canvassing door to door to assess the articulated needs of the voters in District 10 and 21.

70% of the district residents polled considered themselves "conservative",

75% were white, 25% were people of color.

Both districts currently have Republican Congressmen.

Working America canvassers are union organizers starting with assessing economic issues/ concerns of the people they canvass.

Members join as AFL/CIO members who don't have a union where they work.

No dues are required.
After the primary they will go door to door again and discuss what the candidates have voted for.
They are asking for volunteers to knock on doors in Districts 10 and 21 with them.
3.
Committee reports and announcements-
We agreed to cosponsor a forum on Democratic Socialism.

DCC is asking for nominations for "Democrat of the Year" . We will speak for those we wish to nominate and voteat December meeting.

We agreed to support Sherriff incumbent Jim Hart.

He is the only elected police officer in the county and endorses SB54.

We were asked for volunteers to support gubernatorial candidate Delaine Easten.
We will consider a study group around "Autopsy Report ".
Next meeting

will be December 20th

6:30pm at the Democratic headquarters.

Bring something sweet or something savory to share.
Use rich text editor Multiple item entry (Return separates items)