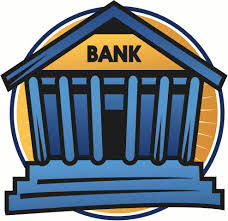 We're off to a good start! We got seven, enthusiastic new members at the meeting, and as you can see from the notes below, accomplished quite a lot.
Members volunteered for the following committees and tasks:

An assessment committee - Lynda Francis, Dick Vittitow, Erica Stanojevic and Nancy Abbey will interview decision makers, bank officials, opinion setters, locally knowledgeable folks, etc. to evaluate where our support and opposition will be to the establishment of either a local, regional, or state bank. The first committee meeting is at 10am Wednesday the 8th venue to be determined. Let Nancy (nabbey@cruzio.com) know if you want to attend.

A research committee to educate ourselves, look at other existing public banks and their licensing, develop talking points with which to educate the community (see below for a start). We hope that Jeri Bodemar and Mathilde Rand will be able to take part in this; so far Randa Solick, Lynda Francis, and Joe Jordan are in. One hoped-for outcome will be an informed discussion about whether we want to support a state bank or a regional one.

Lynn, Faz, and Randa have been participating on the public calls with Marc Armstrong of Commonomics (he was a co-founder with Ellen Brown of the Public Banking Institute) about licensing.

Outreach, some of us will be going back to our organizations [Democratic Socialists, Sierra Club, SC4B, WILPF, etc.] to involve them in the coalition. Nicholas Whitehead proposed expanding that to include the campuses and student groups in town. And Mathilde and Nancy Glock-Grueneich are already at work on a program on Community TV which will include a discussion of public banking.
Other tasks for the future:

Developing talking points: We will be working on simplifying and expanding Marc Armstrong's proposed talking points.

and the informational pieces developed by WILPF and PDC - see following articles.


Developing visuals for presentations.

Designing a logo. (after we decide on a name for the committee)
We'll meet again, 6:30 Wednesday Dec. 6 at the Dem Headquarters and have report backs from committees and individuals about their accomplishments and decide on a name for our campaign.
Use rich text editor Multiple item entry (Return separates items)