Why?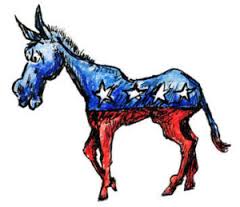 Because it's a home for political progressives.

Because you'll have an opportunity to work with like

-

minded people on issues you care about: immigration rights, affordable housing, campaign finance reform, ranked choice voting, and others

.

Because you'll have a vote on endorsements for campaigns and candidates.


Because we support unions on the picket line.

Because your dues will support campaigns for

progressive

candidates and

issues.

Because you'll help move the Democratic Party to the left.
Join online, or by check to PDC, Box 2374, Santa Cruz 95063
Low income - $10- $20; Regular membership - $25-$50
Here's an idea!

Pay your dues the painless way - have Act Blue charge $5 per month to your credit card! Or make that $10. Still painless. PDC will benefit and you'll spread the dues out over the whole year.
Use rich text editor Multiple item entry (Return separates items)