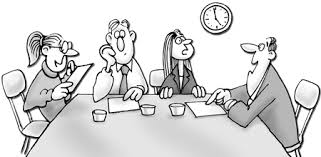 Present: Sandra Nichols, Shawn Orgel-Olson, Nancy Krusoe, Gail Jack, Kendon Smith, Nancy Abbey
Decisions:
November Meeting: It was confirmed that Santa Cruz City Police Chief Andy Mills would be the lead speaker at the November General meeting from 6:40-7:10. The half hour will include his presentation and Q

&

A. Shawn will act as a time-keeper to limit audience questions to the timeframe. A representative from Working America will speak from 7:10-7:40 giving us a demonstration of their canvassing strategy. Final details of the agenda will be developed by email as usual.

Franco Picarella was appointed to replace Erik Eriksen as the PDC representative to the DCC. [Erik will be resigning from the DCC as of the end of the year.] Glen Schaller will remain as alternate. Franco will be expected to provide a monthly report of DCC actions and activities at each general meeting, and to report on PDC actions at the DCC meetings.

Treasurer Nancy Krusoe and Membership Chair Kendon Smith will track the membership and email personal thank-you notes

to new members. It was suggested that the email provide a reminder of the next general meeting and a link to the website.

Vice-president Shawn Orgel-Olson will take responsibility to provide sign-in sheets for each meeting and, when necessary, ballots for club endorsements of candidates, ballot measures, or other decisions as determined.

There was a discussion about writing a letter to our State Legislators supporting the repeal of Costa-Hawkins [for information about Costa-Hawkins see

www.pdclub.org/blog:pdclub/article/id/3909731]. It was decided to postpone action until the first of the year when the bill to repeal Costa-Hawkins is expected to be introduced again. At that time the Corresponding Secretary will write the letter.
The 2017-18 budget introduced by Treasurer Nancy Krusoe and President Ex-officio Gail Jack was accepted. Members in good standing may request a copy of the budget from the treasurer

nkrusoe@cruzio.com.

A $200 payment to Bruce Van Allen for his work on the Santa Cruz Community Calendar was decided. Bruce will be asked to provide a tally of the people visiting the website.

Membership chair, Kendon Smith provided a list of 2016 members who hadn't renewed their membership. Each Exec Committee member indicated which people they would contact personally based on having some relationship with the lapsed member. Kendon will contact all members who weren't selected by any of the Exec. Committee members.
Submitted 10/31/2017
Use rich text editor Multiple item entry (Return separates items)