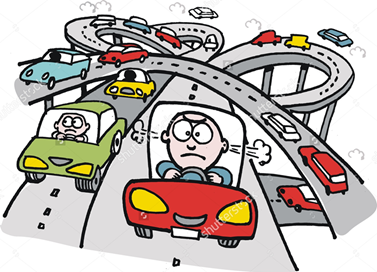 Dear Constituents,
How will people get around Santa Cruz County in the year 2046? Cars? Bikes? Trains? Walking?
This Thursday, Nov. 19th, at 9AM, at the Vet's Hall in downtown Santa Cruz there will be an important meeting around the future of our transportation system here in Santa Cruz County as the Regional Transportation system considers putting a sales tax measure on the ballot for 2016, to raise raising $450 million for transportation over the next 30 years. To read more about the proposal got to www.sccrtc.org. To weigh in, go to info@sccrtc.org and/or come to the meeting.
Many of you know that I was an organizer with the Campaign for Sensible Transportation that defeated a sales tax measure to widen Highway One in 2008 by a wide margin. We worked hard to defeat that measure because we believed that simply expanding our current transportation system was not just a waste of money but a bad policy decision- bad for human beings and bad for our global climate. As it turns out, cars are the leading cause of greenhouse gas emissions in California and in Santa Cruz. And naturally, wider freeways promote the land use patterns that lead to widespread use of automobiles without actually solving congestion.
So will the next sales tax measure be different from the last one? That's up to us.
At the moment, the draft sales tax measure has a confusing array of contradictory messages for those of us that want a more sensible transportation system; which of course means that it is already better than the last one that was almost exclusively about widening the Highway.
30%, or $135 million, of the tax measure would go towards maintaining local roads.

25%, or $113 million would go towards widening Highway One with 3 auxiliary lanes between on ramps and off ramps from the Eastside of Santa Cruz to State Park Dr. in Aptos.

15%, or $68 milllion would go towards "improving the rail tracks and building a station in Pajaro/ Watsonville to connect to a statewide system.

15% would build a substantial part of the rail trail but is not enough money to build all of it, which is a concern for those of us who are committed to the trail.

15% would go towards the part of the bus system serving the disabled and elderly.
In my opinion, widening the Highway would be a huge waste of money. It would also, to some degree, create a larger impetus to drive. Government can, and has in the past, spent money to worsen transportation systems. Does that mean we should accept a certain amount of backward motion in order to get progress on a train and trail system? Perhaps.
Unfortunately, the plan for rail is not nearly as well developed as the highway plan. The draft sales tax measure calls for the construction of a railway station in Pajaro and unspecified 'improvements' to the tracks. While these are good steps, they don't include any specific commitments to a passenger train service in Santa Cruz County.
With regard to the rail trail, there is a clear plan that has already begun to be implemented. (What parts of the plan are not as developed as the Highway? Sounds pretty developed to me.) This plan calls for AT LEAST $80 million in local public funds which would be coupled with private money and other grants to complete the trail. $67 million is proposed in the sales tax measure for the trail. While this is significant progress, how will the entire trail, which has broad consensus, be built without a commitment of $80 million?
Lastly, while money for buses and road maintenance are certainly good for a majority of the public, neither project significantly reforms the automobile based transportation system. How do these projects effect our support for a different transportation future?
Please consider telling the Regional Transportation Commission what you would pay for and what you would not pay for when it comes to a transportation sales tax measure for 2046 by coming to the meeting on Thursday or sending an email to: info@sccrtc.org.
Use rich text editor Multiple item entry (Return separates items)