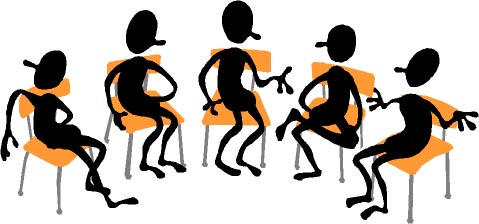 Meeting convened 6:35: Gail Jack, President


22 members attended

1) Introductions
2) Guest, Bruce Holloway: presented a proposal to allow tenants to vote on the SLVWD rate increases: Bruce reported that due to water conservation; rates are going up in water districts. At this time, there is no voting on rate increases, only protests allowed. 50% of users must submit a protest in order to stop it. Bruce believes that tenants should be able to participate in the process of voting on any new rate increases. In the past, when tenants tried to speak, they were told they could not participate in the process. Bruce believes this would be in compliance with current law.
Bruce is seeking an endorsement from PDC for his proposal. He would appreciate a short letter of support.
Glen Schaller asked that we contact Eric Hammer to see if he had a different position; he also asked about the view of the Crosson North County Democrats.; what would their position be? A discussion ensued; there was some concern about the PDC members not understanding the issue well enough to make a decision tonight. Nora Hochman saw the proposal as a tenant rights issue.
Nora's recommended that PDC write a letter of support for Bruce's proposal. This recommendation passed by consensus; with two members saying they were uncomfortable with a letter being written without more knowledge, but would not block the recommendation.
A letter in support of this proposal, emphasizing, tenants' rights will be sent by PDC to the Board of Directors, San Lorenzo Valley Water District (13060 Highway 9, Boulder Creek 95006)
3) Nancy Abbey announced that the Affordable Housing Now! campaign would hold its second educational event in Scotts Valley on Saturday August 29. Speakers are being confirmed and notice of the event will be disseminated soon. See more about Affordable Housing Now! below
4) Preview of 2016 Ballot Measures: Nancy announced that she and Glen will be on the committee to analyze ballot measures. She asked for volunteers to help analyze initiatives as the election gets closer. Nancy reviewed initiatives that are known at this time including: an initiative to overturn the plastic bag ban, an initiative to modify Proposition 13, changing the way corporations and big businesses are taxed, one on vaccinations, rental tax credits, immigration and utility districts.

Glen talked about the SEIU's possible ballot measure regarding minimum wage. He also discussed other possible measures: a proposal to repeal Prop 27 that allows multilingual instruction in our schools, and another that would repeal the transgender bathroom law. Follow ballot measures at http://www.sos.ca.gov/elections/ballot-measures
5) Manu Koenig, founder and CEO of Civinomics, came as a guest to speak to ask for feedback about his proposal to develop a "Smart Highway Initiative". It would stop the high speed rail development advocated by Governor Brown, so that an electric highway could be built for "smart" cars. It would change the way highway use fees are gathered; and would switch to a toll system. Some discussion took place; Glen pointed out that this was a one sided presentation and that labor strongly supports high speed rail. (youtube of Manu explaining purpose and strategy behind Civinomics https://civinomics.com/app#/splash )
6) Retreat Announcement and Discussion: the retreat will take place at Paul Elerick's house on Saturday, August 15. Nancy is asking that members submit proposals for projects for PDC to take on next year to be discussed at the retreat. Nancy also suggested that some outside groups with shared goals could come and ask for PDC support. (There will be a deadline for August 4 for proposals.) See Proposals for Action/Projects below for an outline of how to submit a proposal.
7) Dreamers Thank you: postponed report as Paul Johnston not in attendance.
8) KUSP issue: Mathilde Rand presented an update about the debt issue and how it should be resolved. There is much community interest. KUSP has decided not to sell its license as of this week. Matilde explained some of the changes that will occur. Mathilde suggested that anyone with ideas for KUSP should send them to the board.
9) Treasurer's/Membership Report: Matilde passed out the Treasurer's Report. She reported that we had 1 new membership and 27 renewals. We have $1798. Paul Elerick is doing reminder calls and reminder emails for renewals.
10) Fundraising committee is meeting Monday 7/19; Gail, Nora, and Leslie Steiner are committee members.
11) Announcements:
Glen: Threshold Enterprises in SLV., employs Teamsters 912 workers and the company is trying to decertify them. They will need support. Glen will update us.

Mark Weller: updated us on pesticide campaign; thanked PDC for support. They are trying to get a one mile buffer zone around schools. See below for information about how to lobby for the buffer zone.

Tom Batley: Cesar Chavez Democratic Club has endorsed Karina Cervantes.

Joy Hines: announced fundraiser for Bill Monning and talked about Wisconsin Supreme Court decision today regarding Scott Walker.

Mathilde Rand: Soquel Creek Water District meeting regarding transfers this week.

Ron Pomerantz: reported on the BearCat, he also referred to John Malkins' article on Deputy Sheriff Steve Clark.

Casey Carlson: reported about the EJAN; Economic Justice Network which is looking at raising the minimum wage, and about the new cooperative spirit in SCCS. Nancy is representing the PDC at the EJAN meetings and invites anyone interested in being the PDC representative to take her place at the meetings.

Gail Jack announced that the Executive Board meeting will be on August 4 at the Galleria.

All members are welcome to attend.
Minutes submitted by: Casey Carlson
Use rich text editor Multiple item entry (Return separates items)