Eight PDCers turned out to support the Dominican nurses' call for better preparation to protect nurses
and patients dealing with Ebola cases.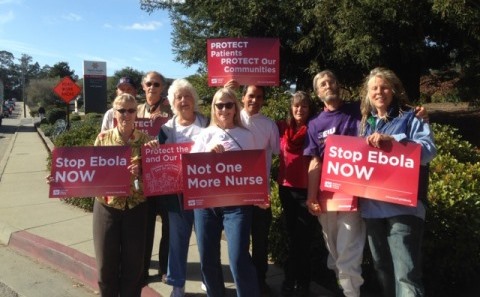 Mathilde Rand, Ron Pomerantz - in back row with only his hat showing, Brian Murtha, Franciso Rodriguez, Jeffrey Smedburg, Nancy Abbey, Judy Geer, and of course, Nora Hochman our intrepid PDC member and California Nurses Association union rep who kept us all inspired.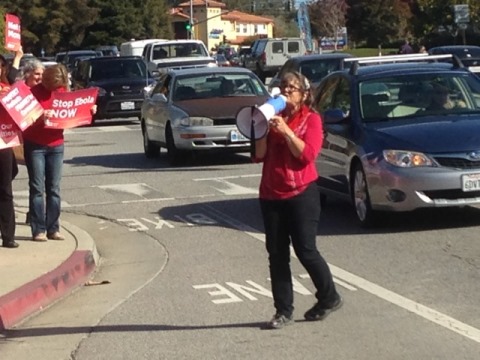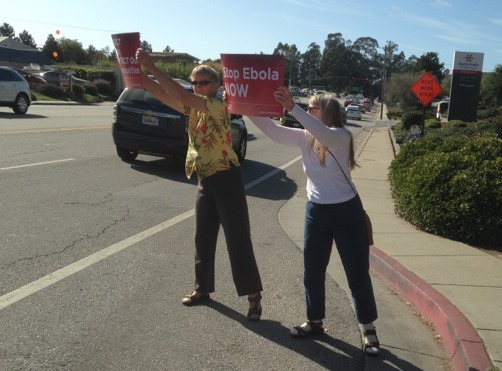 Judy Geer and Mathilde Rand adding
some zest to the picket line.




Use rich text editor Multiple item entry (Return separates items)