People's Democratic Club of Santa Cruz County
Official Endorsements
November 3, 2020 Election
Santa Cruz City Council: Santa Cruz County Board of Education:
Sandy Brown Sandra Nichols TA3
Kelsey Hill Dana Sales TA6
Kayla Kumar …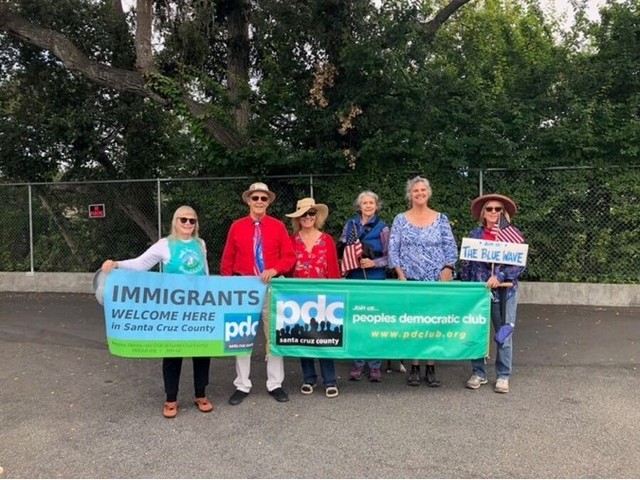 On the 4th of July, PDC showed spirit and dedication by participating with the local Democrats. The crowd was lovely and cheered for us. Pictured here from left: Judy Geer, PDC president Brian Murtha, Sandra Nichols, Gail Jack, Denise Elerick and Ellen Murtha. What great banners and smiles we have!
Use rich text editor Multiple item entry (Return separates items)