On August 8, 2019, the PDC voted to oppose the recall of Santa Cruz City Councilmen, Drew Glover and Chris Krohn,
The People's Democratic Club resolves against the recall campaign against Santa Cruz City Council members Drew Glover and Chris Krohn. A recall should only be initiated when there is clear evidence of serious malfeasance in office. Political disagreement and unsubstantiated accusations are not appropriate grounds for a recall. Without taking sides on the political positions of Council members Chris Krohn and Drew Glover, we are convinced that there are no legitimate grounds for a recall of these duly elected Council members.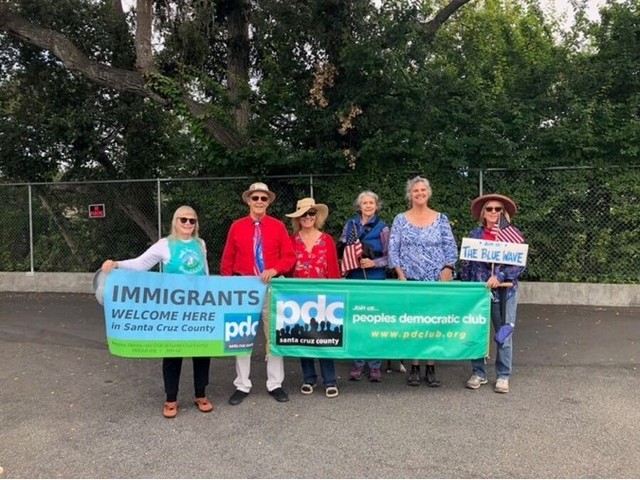 On the 4th of July, PDC showed spirit and dedication by participating with the local Democrats. The crowd was lovely and cheered for us. Pictured here from left: Judy Geer, PDC president Brian Murtha, Sandra Nichols, Gail Jack, Denise Elerick and Ellen Murtha. What great banners and smiles we have!
Use rich text editor Multiple item entry (Return separates items)